Crane Duty Gearbox - Maximum Efficiency and Meeting International Quality Standards
Crane Duty Helical Gearbox under the brand name JS gears is the best crane duty helical gearbox manufacturers and suppliers. We can custom design and build gearboxes as per your applications and requirements. We are a team of professionals actively engaged in fulfilling the demands for crane duty gearbox from various parts of the world. We have clients as some of the leading production units from different parts of the world, and we are happy that we could serve them as custom gearbox manufacturers. Our professionals are highly experienced and qualified engineers with a lot of industry exposure, and they play a vital role in our venture to become one of the best custom gearbox manufacturers.
HT-Series Gearbox Extra long center distance for hoisting application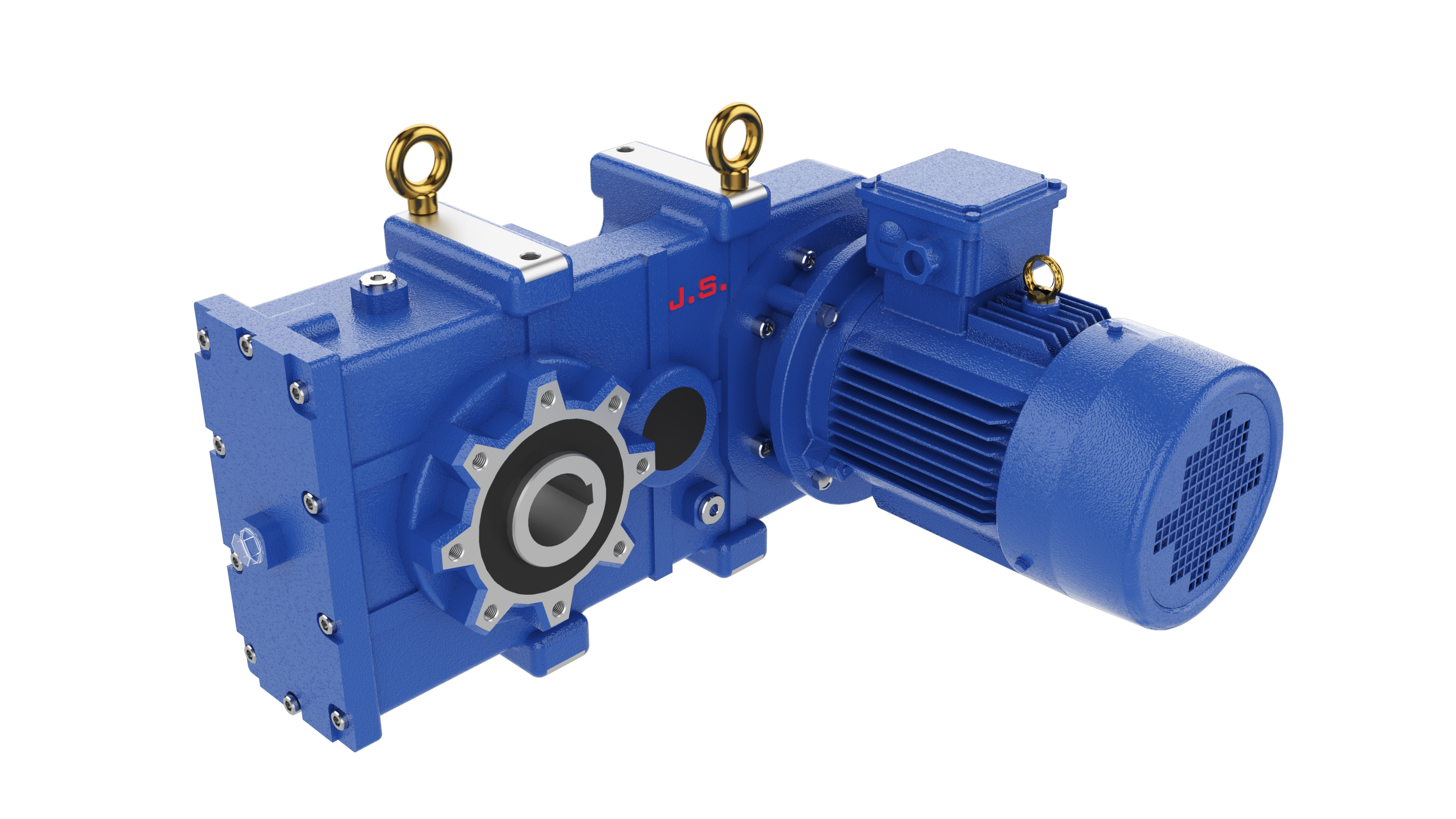 A Quality-Driven Service
Being one of the top crane duty helical gearbox manufacturers, we provide utmost significance for the quality of our products. We are committed to strive relentlessly to improve our services, team and products to maintain our number one status of helical gear manufacturers. Maintaining the status of a responsible and consistent business firm, all our endeavours are directed to improve the businesses of our clients. As a dedicated team of gearbox manufacturers, all our products are priced low and affordable for all types of business entities. We custom design, manufacture and supply gearboxes at the doorsteps of our clients, and this is one of the reasons for our amazing growth as the leading crane duty gearbox suppliers in India and different parts of the world.
The Best Crane Duty Gearbox Manufacturer in India – We Design and Supply High-Quality Gearboxes for the Crane Industry
Being the Best Crane duty gearbox manufacturers in India, we supply robust and well-designed gearboxes to the crane Industry. We incorporate the latest technological innovations and high-quality raw materials in building supreme gearbox solutions for our clients. We have earned a name for ourselves as the best crane duty helical gearbox suppliers in Ahmedabad, thanks to our dedication and the strongest desire to serve the crane industry with supreme quality and reliable products.
We are a pioneer in the manufacturing and supply of long travel gearbox in India. Today, we are one of the top gear manufacturers in the country and across the world. We are specialized in the production of the EOT crane gearbox. We offer a comprehensive range of gearboxes at affordable rates.
We provide an excellent opportunity for our clients to order custom gearboxes with us. We have clients from diverse industries relying on us for crane duty gearboxes and are already successful entrepreneurs in their respective industries. We design and supply the perfect winch machine gearboxes for industrial needs. Contact us today for reliable, durable, cost-effective and complete gearbox solutions for the crane industry.
Industries where we applied
MATERIAL HANDLING INDUSTRIES
The Best Industrial Gearbox Manufacturers
We are the best Industrial gearbox manufacturers as a result of the following qualities that we have incorporated in our service:
Strictly adhering to international quality standards
Professional, skilled and experienced Human Resource
Industrial gearbox suppliers with excellent vendor base
Ethically correct business operations
Express and on-time delivery system
Affordable rate
Friendly customer care System
As an established inline helical gearbox manufacturer, we have supplied more than 2 million gearbox units. This is the evident proof of our popularity and acceptance of our service worldwide. Talk to us today to avail special discounts on all our products, including parallel helical gearbox.
STANDARDS
We pay special attention on the raw material used for the production. All the raw materials are procured from reliable vendors, who hold a good reputation in the market.
PRINCIPAL
We always believe in best quality and best services. Our customers are most important assets of our firm so we never compromise with quality driven principles.
EXPERIENCE
We are in operation since 1990, We possess a team of 15 expert professionals, who have an adequate amount of experience in this field.
WHAT OUR CUSTOMERS
THINK OF US!
JS have been associated for the past 12 years for supplying the Crane Duty Helical Gearboxes and Worm Gearboxes. Their delivery has been impeccable and quality is at par to international standards. They Have Good Plant set-up and latest Gear related infrastructure.
Vijay Rathod, Owner
M.G Engineers (Ahmedabad)
We are heavy material handling Equipment manufacturer and we endorse JS Gear as a single source supplier for our equipments. Their reliable products and service support are unparalleled in the industry. We hope the same for all our future requirements.